\2,970円 (税込/ included tax)
"I LOVE THE 80's Tote Bag" is an item with the meaning of "1980s LOVE!"
Whether you like the 80's or not, it's a cool design that you can simply dress up in style!
Recommended for gifts and everyday use ☆ 彡
You can choose the color from white, natural, hot pink, lime and so on. (The photo is daisy.)
As for the size, height 37cm, width 36cm, depth 11cm.
『I LOVE THE 80's トートバッグ』は、1980年代LOVE!の意味が込められたアイテムです。
昔懐かしい80年代好きの方もそうでない方も、シンプルにオシャレに着こなしていただけるクールなデザイン!
プレゼントにも普段使いにもおすすめです☆彡
カラーは、ホワイト、ナチュラル、ホットピンク、ライムなどからお選びいただけます。(写真は、デイジーです。)
サイズは、高さ37cm、幅36cm、底マチ11cm。
購入について  / About purchase
You can buy this item at Market SUZURI.
* Prices may vary depending on size and color, so please check the purchase page.
マーケットSUZURIでご購入可能です。
※価格は、サイズやカラーなどにより変動する場合がありますので、購入ページでご確認ください。
I LOVE THE 80'sシリーズ  / "I LOVE THE 80's" series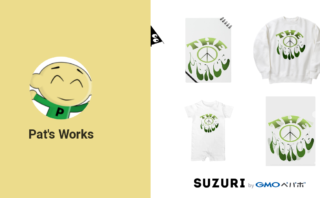 Pat's Works ( patmaru )のオリジナルグッズ・アイテム通販 ∞ SUZURI(スズリ)
Pat's Works ( patmaru )の公式アイテムの通販サイト。名古屋に住んでるでデザイナーのPatです。 宜しくお願いします。 YukoのSuzuriサイト宜しくお願いします!