¥2,970 (税込)~
A simple and cool "whateve…" Tote bag is now available! ! ! The front side has the English word "whatever" written on it.
It's a daily occurrence to think, "I don't care." It's not like you're depressed or giving up, but there are times when you feel like that. If you say, "whatever," change your mind and move forward!
This "whatever…" Tote bag supports those who work hard every day!
Colour options include white, natural, hot pink, daisy etc. (The photo is of lime.)
Sizes are M, L.
シンプルでクールな「whatever… どうでもいい…」トートバッグができました!!!オモテ面に英語「whatever」がデザインされています。
「どうでもいい」と思うことって、日常茶飯事ですよね。落ち込みや諦めではないけれど、そんな気持ちになることがあるはず。「どうでもいい」そう呟いたら、気持ちを切り替えて前に進みましょう!
この「whatever… どうでもいい…」トートバッグは、日々がんばる人々を応援します!
カラーは、ホワイト、ナチュラル、ホットピンク、デイジーなどからお選びいただけます。(写真はライムです。)
サイズは、M・L。
* Available on the SUZURI sales site
* Prices may vary depending on size and color, so please check the sales page.
* There are other goods such as notebooks, T-shirts, and baby products.
※販売サイトSUZURIのページで購入可能

※価格は、サイズやカラーなどにより変動する場合がありますので、販売ページでご確認ください。
※他にも、ノートやTシャツ、ベビー用品などのグッズがあります。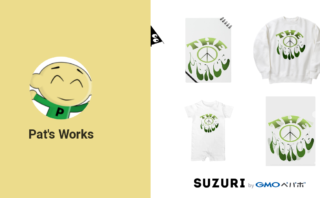 PY Kobo Pat's Works ( patmaru )のオリジナルグッズ・アイテム通販 ∞ SUZURI(スズリ)
PY Kobo Pat's Works ( patmaru )の公式アイテムの通販サイト。PY Koboの名古屋に住んでるでデザイナーのPatです。 宜しくお願いします。 YukoのSuzuriサイト宜しくお願いします!