¥3,608 (税込 / Included tax) 
【レトロ】I LOVE THE 80's バケットハット / [Retro] I LOVE THE 80's Bucket hat
"I LOVE THE 80's Bucket hat" is an item with the meaning of "1980s LOVE!"
Whether you like the 80's or not, it's a cool design that you can simply use in style!
Recommended for gifts and everyday use ☆ 彡
Size:
head girth: 61cm
diameter: 17.5cm
height: 8.5cm
Brim length: 6cm
Colour: White, Black
Materials: Cotton 100%
『I LOVE THE 80's バケットハット』は、1980年代LOVE!の意味が込められたアイテムです。
昔懐かしい80年代好きの方もそうでない方も、シンプルにオシャレに使っていただけるクールなデザイン!
プレゼントにも普段使いにもおすすめです☆彡
サイズ:
頭囲:61cm
直径:17.5cm
高さ:8.5cm
ツバの長さ:6cm
カラー:ホワイト, ブラック
素材・材質:綿100%
* Available on the SUZURI sales site
* Prices may vary depending on size and color, so please check the sales page.
* There are other "I LOVE THE 80's" goods such as notebooks, T-shirts, and baby products.
※販売サイトSUZURIのページで購入可能

※価格は、サイズやカラーなどにより変動する場合がありますので、販売ページでご確認ください。
※他にも、ノートやTシャツ、ベビー用品など、「I LOVE THE 80's」のグッズがあります。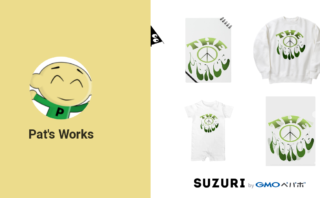 Pat's Works ( patmaru )のオリジナルグッズ・アイテム通販 ∞ SUZURI(スズリ)
Pat's Works ( patmaru )の公式アイテムの通販サイト。PY Koboの名古屋に住んでるでサイナーのPatです。 宜しくお願いします。 YukoのSuzuriサイト宜しくお願いします!