There is an island full of delicious vegetables and fruits called Fruvege (Fruit & Vegetable) Island.
Healthy vegetables, fruits and animals are living there.
Onikichi is a general staff member at "Maneki Sushi" in Yokai Village on Fruvege Island.
He loves crafts and DIY. His favourite topping is roast beef.
TYPE OF YOKAI: Aka oni (red demon)
おいしいヤサイやフルーツがいっぱいのフルべジアイランドと呼ばれる島があります。
ヘルシーなヤサイ、フルーツ、アニマルたちがそこで暮らしています。
鬼吉(おにきち)は、フルべジアイランドの妖怪ビレッジにある『まねき寿司』で、スタッフとして働いています。
彼は、クラフトやDIYが大好きです。特に好きな寿司ネタは、ローストビーフです。
妖怪タイプ:赤鬼(心の優しい鬼)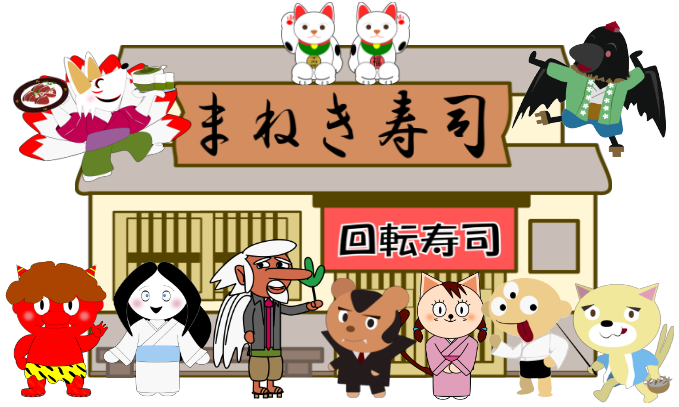 Recommended Goods / おすすめグッズ
Coming Soon!