¥860 (税込) 
商品番号: pyacz00004
【キラキラ】赤・黄・緑!コースター / [Glitter] Red, yellow and green! Coaster
PY Koboでは、オリジナルのクラフトを作成しています。
フルべジアイランドからキラキラコースターが入荷しました!
赤・黄・緑の元気が出るカラー。コップだけでなく、2Lペットボトルも置けます!
◆表示価格について
表示価格は、2個セットの価格です!
ビニール紐で編んでいます。
受注生産になります。
気に入っていただけると幸いです!
At PY Kobo, we create original crafts.
Glitter coaster has arrived from Fruvege Island!
Cheerful colors of red, yellow and green. You can not only place cups but also 2L plastic bottles!
◆ About the price
The price is for a set of two!
It is knitted with a plastic tape.
It will be made to order.
We hope you like it!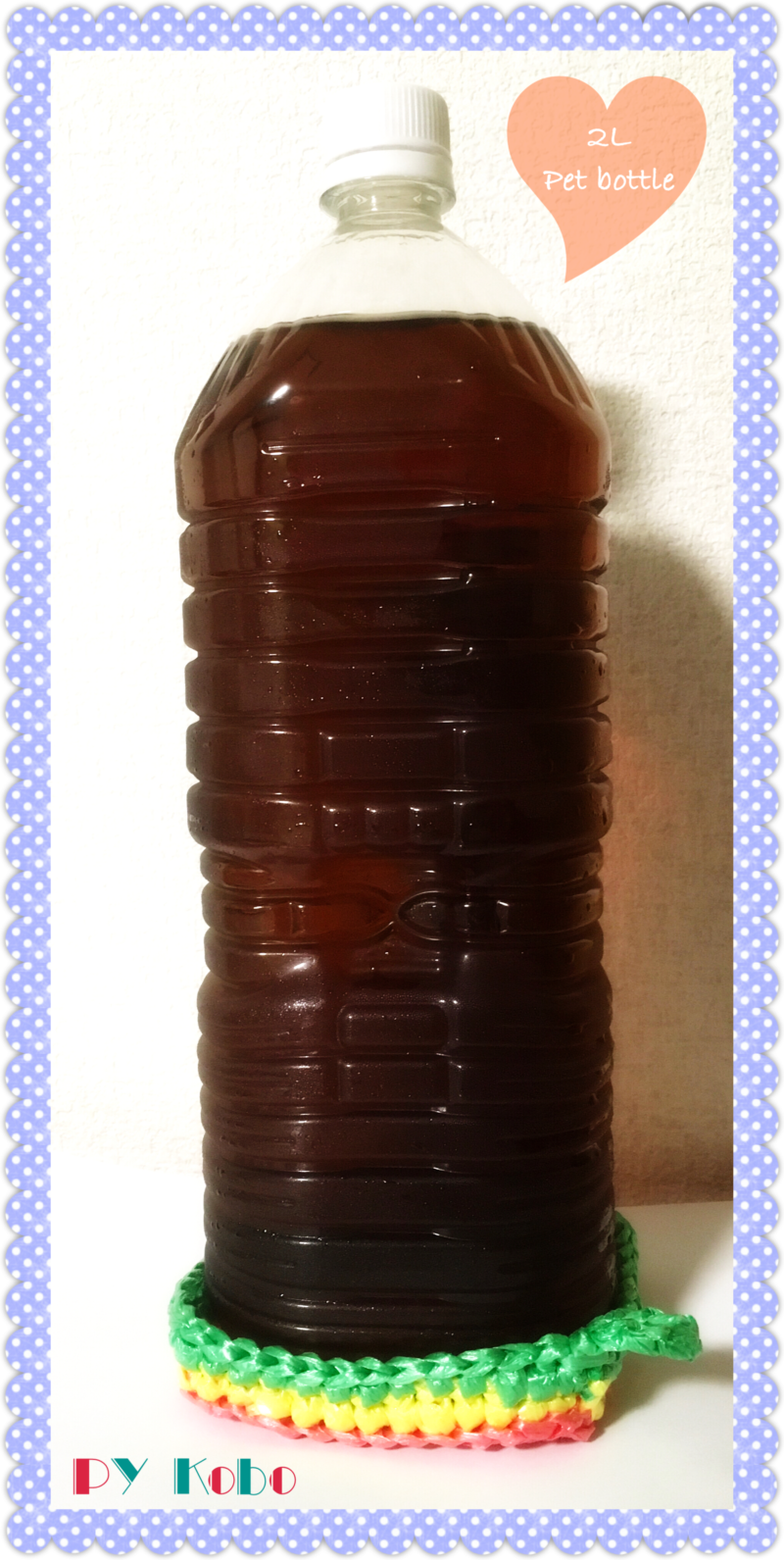 素材 / Materials
*Size: Overall: Width approx. 11cm, Height approx. 11 cm (There will be some errors due to handmade)
*Materials: Polyethylene (PE) tape (non-adhesive) made in Japan
◆サイズ:幅約11cm、高さ約11cm (手作りのため誤差が生じます)
◆素材:日本製の非粘着タイプのビニールテープ
購入について  / About purchase
Before purchasing, please refer to the following "Precautions when purchasing".

You can buy this item at PY Kobo branches.
ご購入の前に、下記の「購入の際の注意点」をご参照ください。

以下のPY工房出店サイトでご購入可能です。
購入の際の注意点 / Precautions when purchasing
◆They are made to order.
◆Please note. Because they are handmade, we would like to ask for a purchase after having understood beforehand that there are individual differences unique to handmade works.
◆We will respond if this is due to a mistake such as "the delivered product is different" or "the design of the delivered product is completely different".
◆The price is for a set of two.
◆In Japan, it takes about 10 days to ship.
◆Please note it may take some time to ship if there are many orders, because it is made to order. 
◆一つ一つ手作りしている受注生産の作品です。
◆ハンドメイド作品ならではの個体差があることを事前にご理解いただいたうえで購入をお願いいたします。
◆「送付商品が異なる」「届いた商品のデザインが全く異なる」などのこちらのミスによるものである場合はご対応させていただきます。
◆発送の際は厚みをなくして畳んでお送りしますので届きましたら、形を整えてお使いください。
◆2つセットのお値段になります。
◆受注生産のため、ご注文が多い場合、発送までお時間をいただく場合があります。ご了承ください。
送料について / About shipping costs
★Free shipping on purchases over 7,000 yen!
★If you purchase more than one, we may change the shipping method. (We will contact you by email in advance.)
★Nationwide uniform non-standard-size mail + packing fee: 240 yen (in Japan)
★For shipping charges outside Japan, refer to the PY Kobo branches.
Please select your shipping preference.
★7000円以上ご購入で送料が無料です!
★複数ご購入の場合は、配送方法を変更させていただく場合があります。(事前にメールでご連絡します。)
★全国一律 定形外郵便+梱包料:240円 (日本国内):追跡・補償なし
★日本国外への送料は、購入サイト参照