¥3,047 (税込 / Included tax) 
【ユニーク】フランクリンの「I'm not perfekt」 サーモタンブラー / [Unique] Franklin's "I'm not perfekt" Thermo tumbler
Cool Franklin 'I'm not perfekt' Thermo tumbler.
This "I'm not perfekt" thermo tumbler contains the feeling that "It's okay if it's not perfect!"
It doesn't have to be perfect!
Recommended for gifts and everyday use ☆ 彡
Size:
diameter: 8.5cm (mouth part)
height:: 10.5cm
Colour: Silver, White, Black
Materials: Stainless steel
クールなフランクリンの「I'm not perfekt」サーモタンブラー。
この「I'm not perfekt」サーモタンブラーには、「Perfect(パーフェクト)じゃなくても大丈夫!」の気持ちが込められています。
パーフェクトじゃなくてもいいんです!
プレゼントにも普段使いにもおすすめです☆彡
サイズ:
カラー:シルバー, ホワイト, ブラック
素材・材質:ステンレス鋼
* Available on the SUZURI sales site
* Prices may vary depending on size and color, so please check the sales page.
* There are other goods such as notebooks, T-shirts, and baby products.
※販売サイトSUZURIのページで購入可能

※価格は、サイズやカラーなどにより変動する場合がありますので、販売ページでご確認ください。
※他にも、ノートやTシャツ、ベビー用品などのグッズがあります。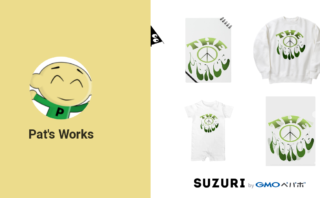 PY Kobo Pat's Works ( patmaru )のオリジナルグッズ・アイテム通販 ∞ SUZURI(スズリ)
PY Kobo Pat's Works ( patmaru )の公式アイテムの通販サイト。PY Koboの名古屋に住んでるでデザイナーのPatです。 宜しくお願いします。 YukoのSuzuriサイト宜しくお願いします!