¥2,680 (税込)
商品番号: pyacb00005
使用素材 / Materials
梵字ビーズ(8石):オニキス10mm
つなぎビーズ(9石):アベンチュリンまたはブルーゴールドストーン4mm
止めビーズ(2石):そろばん型オニキス3mmx6mm
 ブレスレット紐:紫・赤・黒・白・水色・紺色から選びいただけます。
サイズ:Lサイズ(内径15cm~24cmで調節可能)またはMサイズ(内径13cm~22cmで調節可能)
Sanskrit beads (8 stones): Onyx 10mm
Sub-beads (9 stones): aventurine or blue gold stone 4 mm
Stopping beads (2 stones) : abacus-type onyx 3mm x 6mm
Bracelet cord: You can choose the colour from purple, red, black, white, light blue, or orange
Size: L size (adjustable with inner diameter 15 cm to 24 cm) or M size (adjustable with inner diameter 13 cm to 22 cm)
アベンチュリン / Aventurine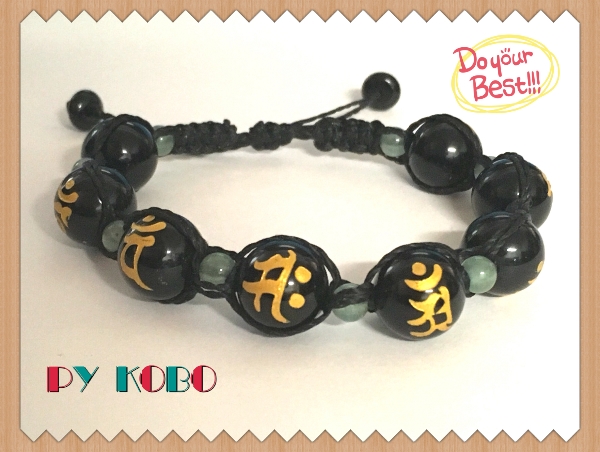 ブルーゴールドストーン / Blue gold stone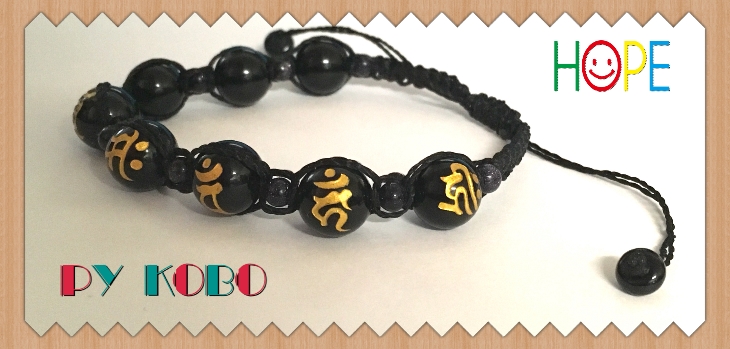 梵字と干支守護石 / Sanskrit signs and guardian stones
子年(ねずみ)梵字 / Sanskrit letter for birth on the year of the Rat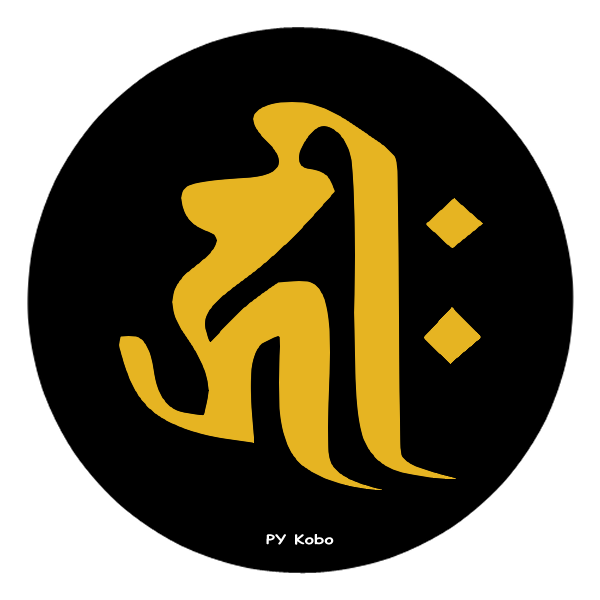 Sanskrit: KIRIIKU
Guardian: Senju Kannon
Guardian stone: Citrine
Benefits: Illness healing, longevity, romance, wishes
梵字:キリーク
ご本尊:千手観音菩薩さま
守護石:シトリン
ご利益:病癒・長寿・恋愛・願成
丑年(うし)梵字 / Sanskrit letter for birth on the year of the Ox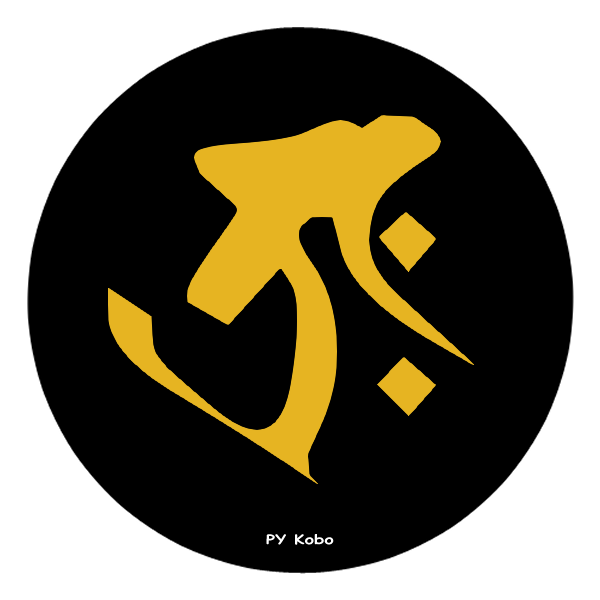 Sanskrit: TARAKU
Guardian: Kokūzō Bosatsu
Guardian stone: Moonstone
Benefits: Achievement, art, academics, wisdom
梵字:タラーク
ご本尊:虚空蔵菩薩さま
守護石:ムーンストーン
ご利益:達成・技芸・学業・智慧
寅年(とら)/ Sanskrit letter for birth on the year of the Tiger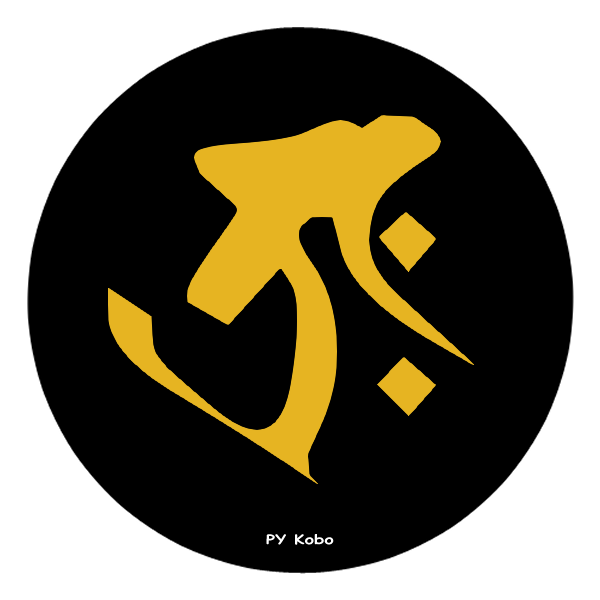 Sanskrit: TARAKU
Guardian: Kokūzō Bosatsu
Guardian stone:Tiger eye
Benefits: Achievement, art, academics, wisdom
梵字:タラーク
ご本尊:虚空蔵菩薩さま
守護石:タイガーアイ
ご利益:達成・技芸・学業・智慧
卯年(うさぎ)/ Sanskrit letter for birth on the year of the Rabbit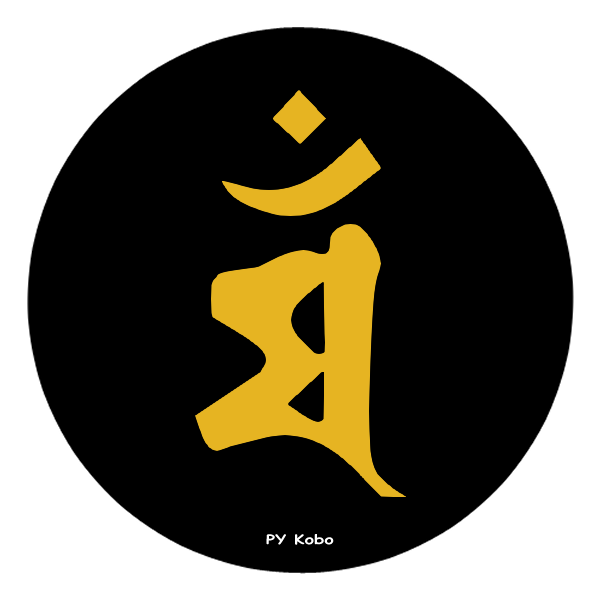 Sanskrit: MAN
Guardian: Monju Bosatsu
Guardian stone:Jade
Benefits: Pass an exam, academics, good luck, wisdom
梵字:マン
ご本尊:文殊菩薩さま
守護石:ジェイド(翡翠)
ご利益:合格・学業・開運・智慧
辰年(たつ) / Sanskrit letter for birth on the year of the Dragon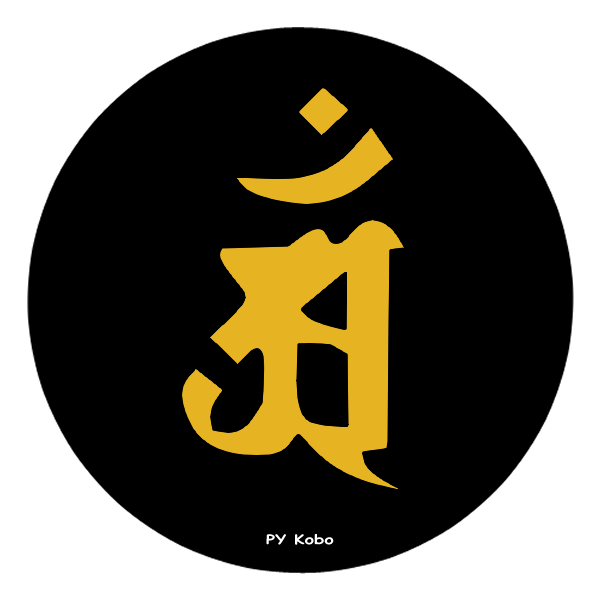 Sanskrit: AN
Guardian: Fugen Bosatsu
Guardian stone:Carnelian
Benefits: Guardianship, longevity, good luck, wisdom
梵字:アン
ご本尊:普賢菩薩さま
守護石:カーネリアン
ご利益:守護・長寿・開運・智慧
巳年(へび)/ Sanskrit letter for birth on the year of the Snake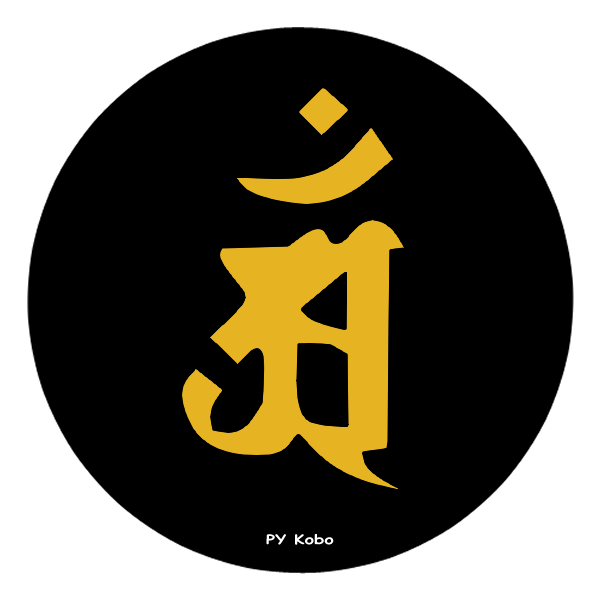 Sanskrit: AN
Guardian: Fugen Bosatsu
Guardian stone: Hematite
Benefits: Guardianship, longevity, good luck, wisdom
梵字:アン
ご本尊:普賢菩薩さま
守護石:ヘマタイト
ご利益:守護・長寿・開運・智慧
午年(うま)/ Sanskrit letter for birth on the year of the Horse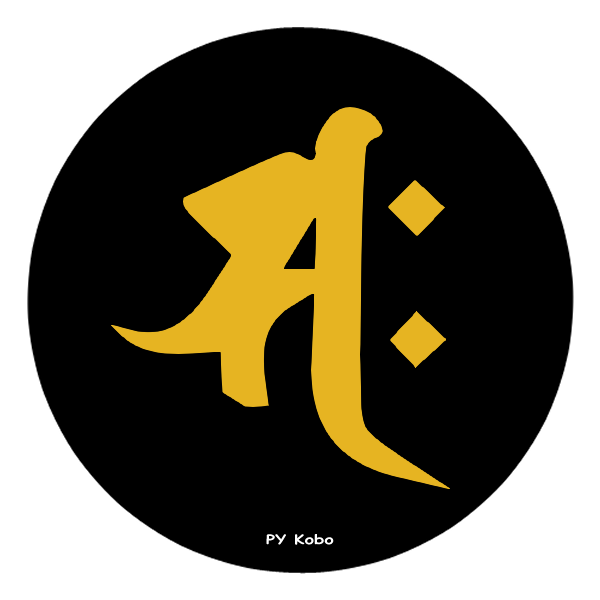 Sanskrit: SAKU
Guardian: Seishi Bosatsu
Guardian stone:Agate
Benefits: Wishes, family, get rid of bad luck, wisdom
梵字:サク
ご本尊:勢至菩薩さま
守護石:メノウ
ご利益:願成・家族・厄除・智慧
未年(ひつじ)/ Sanskrit letter for birth on the year of the Sheep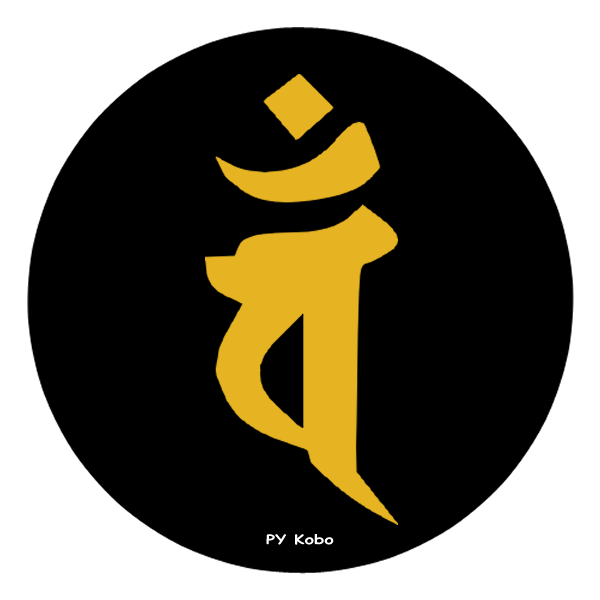 Sanskrit: BAN
Guardian: Dainichi Nyorai
Guardian stone:Coral
Benefits: Guardianship, security, good luck, wishes
梵字:バン
ご本尊:大日如来さま
守護石:コーラル(珊瑚)
ご利益:守護・安泰・開運・願成
申年(さる)/ Sanskrit letter for birth on the year of the Monkey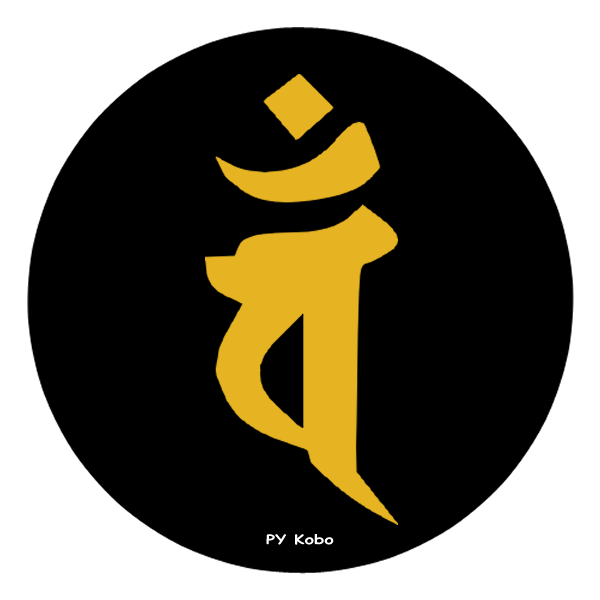 Sanskrit: BAN
Guardian: Dainichi Nyorai
Guardian stone:Crystal
Benefits: Guardianship, security, good luck, wishes
梵字:バン
ご本尊:大日如来さま
守護石:クリスタル
ご利益:守護・安泰・開運・願成
酉年(とり)/ Sanskrit letter for birth on the year of the Rooster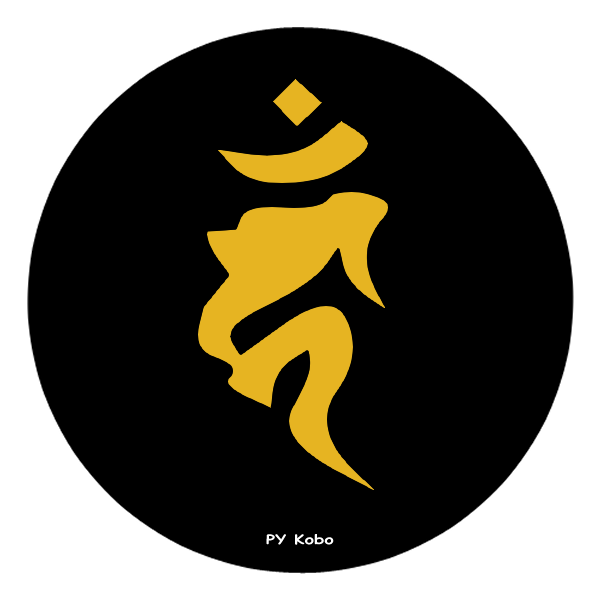 Sanskrit: KAN
Guardian: Fudō Myō-ō
Guardian stone: Blue lace agate
Benefits: Get rid of bad luck, good luck, victory, inconvenience
梵字:カーン
ご本尊:不動明王さま
守護石:ブルーレース
ご利益:厄除・開運・必勝・不惑
戌年(いぬ)/ Sanskrit letter for birth on the year of the Dog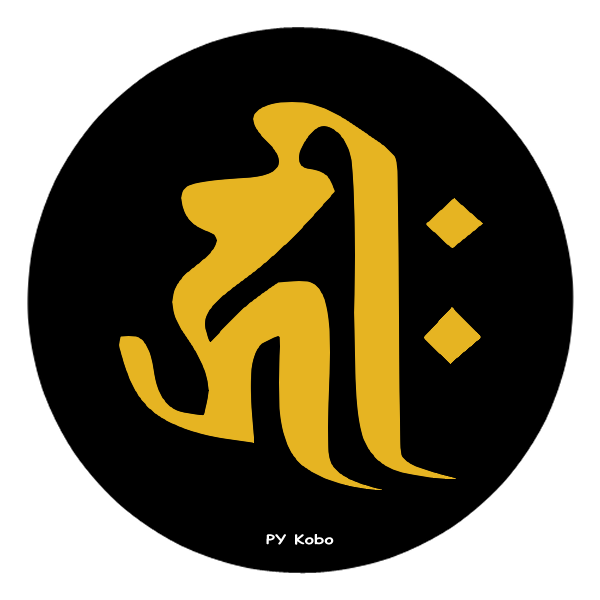 Sanskrit: KIRIIKU
Guardian: Amida Nyorai
Guardian stone: Lapis Lazuli
Benefits: Security, longevity, get rid of bad luck, afterlife
梵字:キリーク
ご本尊:阿弥陀如来さま
守護石:ラピスラズリ
ご利益:安泰・長寿・厄除・来世
亥年(いのしし)/ Sanskrit letter for birth on the year of the Boar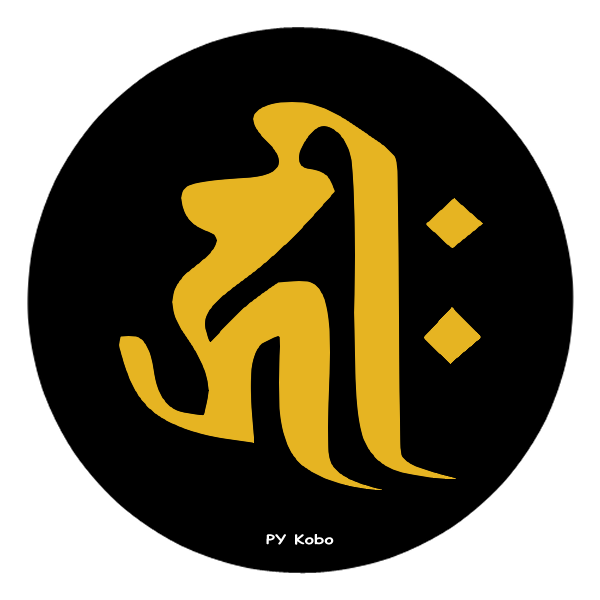 Sanskrit: KIRIIKU
Guardian: Amida Nyorai
Guardian stone: Rose Quartz
Benefits: Security, longevity, get rid of bad luck, afterlife
梵字:キリーク
ご本尊:阿弥陀如来さま
守護石:ローズクォーツ
ご利益:安泰・長寿・厄除・来世
購入について  / About purchase
Before purchasing, please refer to the following "Precautions when purchasing".
Click [BUY NOW] to display the purchase screen for PY KOBO SQUARE. PY KOBO SQUARE e-cards can be used.

ご購入の前に、下記の「購入の際の注意点」をご参照ください。
[BUY NOW]をクリックすると、PY KOBO SQUAREの購入画面が表示されます。PY KOBO SQUAREのe-cardが使用できます。
eギフトカードOK! / e-gift card OK!
【開運】天然石!八梵字ブレスレット/ [Luck] 8 Sanskrit signs bracelet
¥2,680
You can also buy this item at PY Kobo branches.
以下のPY工房出店サイトでもご購入可能です。
購入の際の注意点 / Precautions when purchasing
一つ一つ手作りしている受注生産の作品です。
ハンドメイド作品ならではの個体差があることを事前にご理解いただいたうえで購入をお願いいたします。
「送付商品が異なる」「届いた商品のデザインが全く異なる」などのこちらのミスによるものである場合はご対応させていただきます。
1つのお値段になります。
日本国内の場合の発送までの目安は、10日前後です。受注生産のため、ご注文が多い場合、発送までお時間をいただく場合があります。ご了承ください。
以下の選択項目については、ご注文時に備考欄にてお知らください。


選択項目

つなぎビーズ:アベンチュリン4mmまたはブルーゴールドストーン4mm
サイズ:Lサイズ(内径15cm~24cmで調節可能)またはMサイズ(内径13cm~22cmで調節可能)
ブレスレット紐:紫色・赤色・黒色・白色・水色・紺色・黄緑色・桃色・橙色
Made with gemstones and wax cords.
They are made to order.
Please note. Because they are handmade, we would like to ask for a purchase after having understood beforehand that there are individual differences unique to handmade works.
We will respond if this is due to a mistake such as "the delivered product is different" or "the design of the delivered product is completely different".
The displayed price is the price of one item.
In Japan, it takes about 10 days to ship. Please note it may take some time to ship if there are many orders, because it is made to order, 
Please let us know the following choices in the remarks column when ordering.


Choices

Sub-beads (9 stones): aventurine or blue gold stone
Bracelet cord: the colour of wax cords from purple, red, black, white, light blue, or orange
Size: L size or M size
送料について / About shipping costs
★7000円以上ご購入で送料が無料です!
★複数ご購入の場合は、配送方法を変更させていただく場合があります。(事前にメールでご連絡します。)
★全国一律 定形外郵便 140円 (日本国内)
★全国一律 ゆうパケット 310円 (日本国内)
★日本国外へは、EMSで発送します。
★送料について選択肢がない場合は、購入前にお問い合わせください。
★発送していない地域などについては、購入サイト参照してください。
★Free shipping on purchases over 7,000 yen!
★If you purchase more than one, we may change the shipping method. (We will contact you by email in advance.)
★Nationwide uniform non-standard-size mail: 140 yen (in Japan)
★Nationwide uniform Yu-packet 310 yen (in Japan)
★For shipping charges outside Japan, we will send by EMS.
★There is no shipping option, please contact us before purchasing.
★Please refer to the purchase site for areas where shipping is not available.