\3,784円~ (税込/ included tax)
"[Better fortune] Wish upon a star! Born in the year of the Rooster, guardian Bonji Kaan Standard T-shirt"

It is an item designed with a guardian Sanskrit that represents Fudo Myou-ou sama and a cool rooster.
Wishing it brings good luck.
Recommended for gifts and everyday use ☆ 彡

You can choose the colour from white, black, red, royal blue, etc. (The photo's colour is tropical pink.)

Size:
S, M, L, XL, XLL, XLLL, G-S(Ladies), G-M(Ladies), G-L(Ladies), 90(Kids), 100(Kids), 110(Kids), 120(Kids), 130(Kids), 140(Kids), 150(Kids), or 160(Kids).
『【開運祈願】星に願いを! 酉年生まれ守護梵字カーン スタンダードTシャツ』

酉年のご本尊・不動明王様を表す守護梵字とクールなニワトリをデザインしたアイテムです。
幸運を呼び寄せてくれるといいな、という願いが込められてい ます。
プレゼントにも普段使いにもおすすめです☆彡

カラーは、ホワイト・ブラック・レッド・ロイヤルブルーなどからお選びいただけます。(写真は、トロピカルピンクです。)

サイズ:
S・M・L・XL・XLL・XLLL・G-S(Ladies)・G-M(Ladies)・G-L(Ladies)・90(Kids)・100(Kids)・110(Kids)・120(Kids)・130(Kids)・140(Kids)・150(Kids)・160(Kids)
[Front]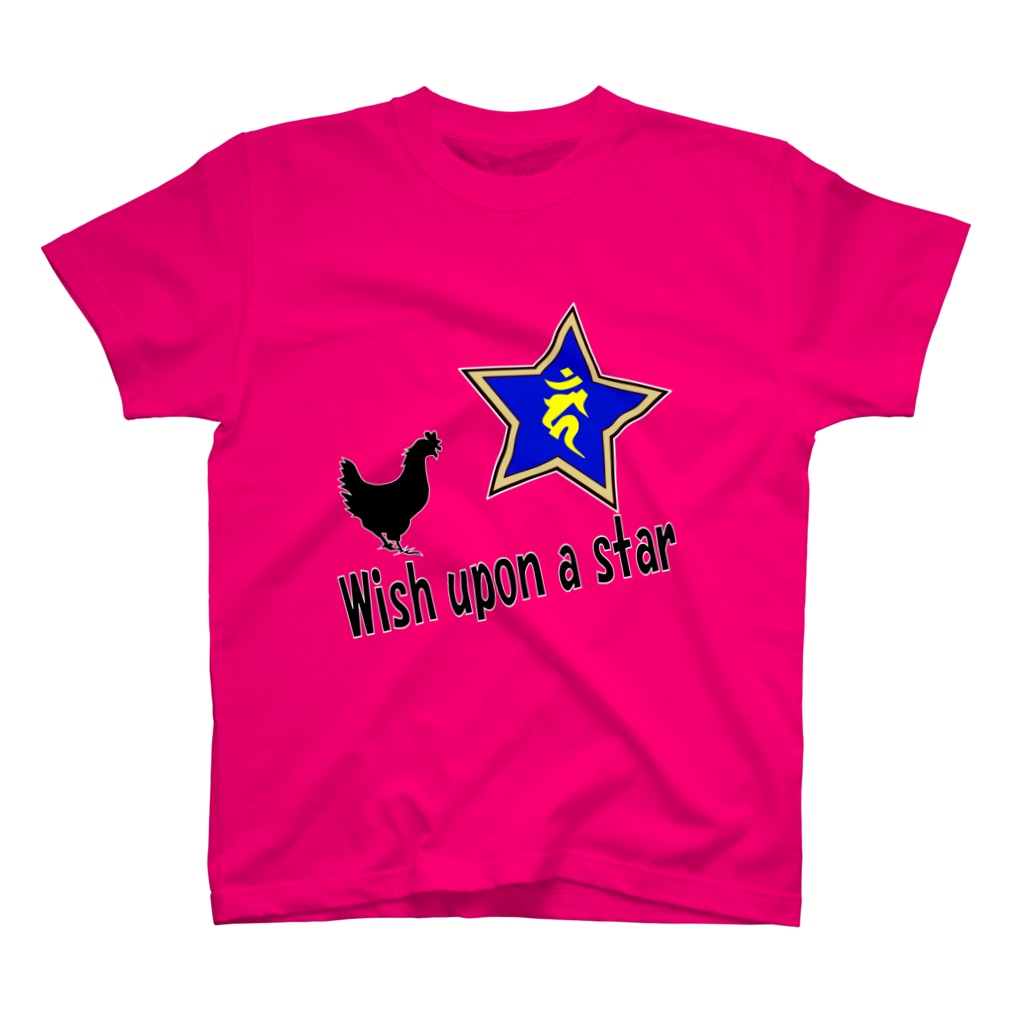 [Back]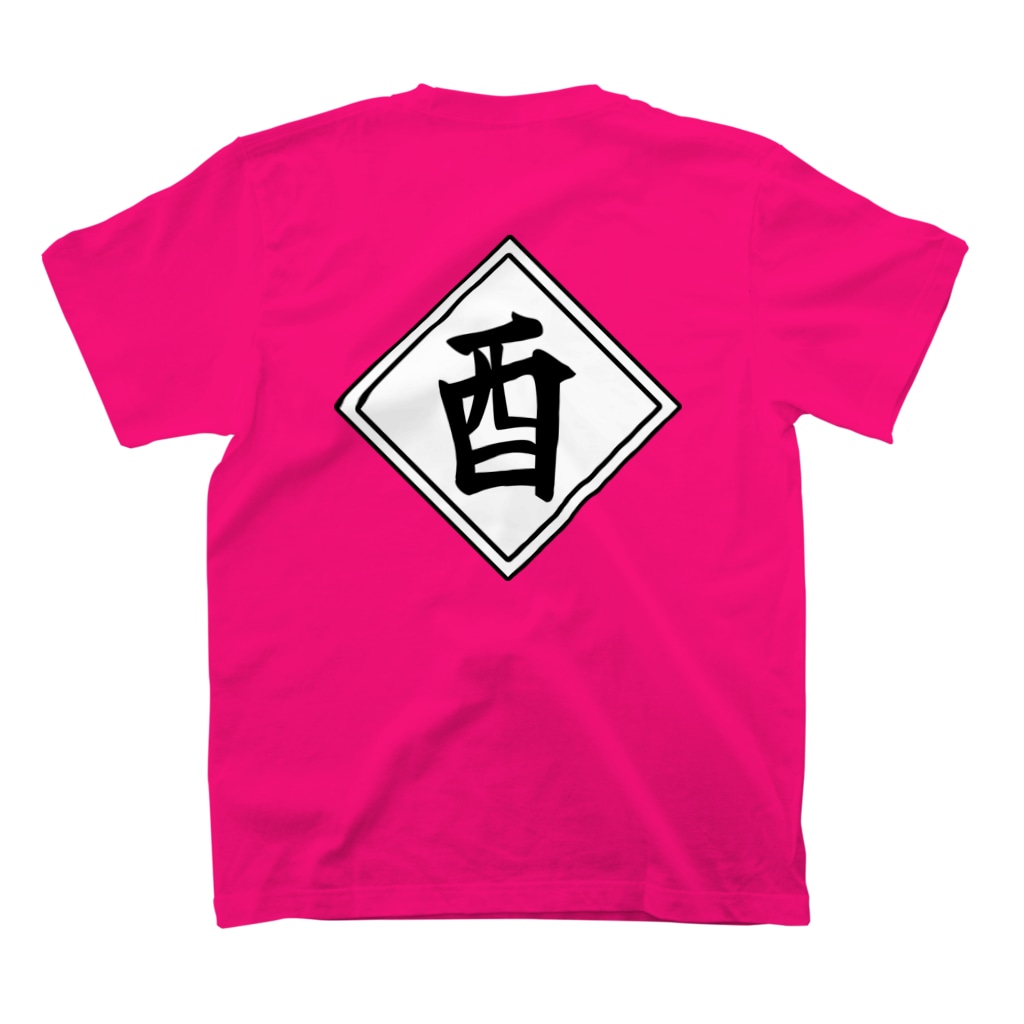 購入について  / About purchase
You can buy this item at PY Kobo branch.
* Prices may vary depending on size and color, so please check the purchase page.
以下のPY工房出店サイトでご購入可能です。
※価格は、サイズやカラーなどにより変動する場合がありますので、購入ページでご確認ください。
『星に願いを! 酉年生まれ守護梵字カーン』シリーズ  / "Wish upon a star! Born in the year of the Rooster, guardian Bonji Kaan" series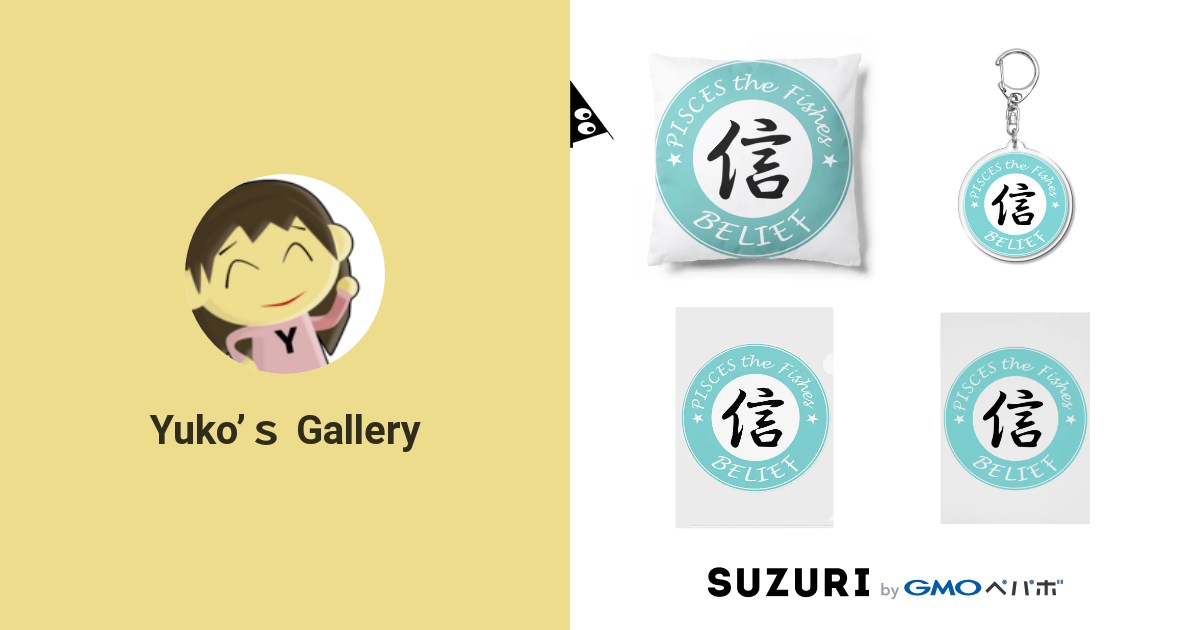 Yuko's Gallery ( Pikabear )のオリジナルグッズ・アイテム通販 ∞ SUZURI(スズリ)
Yuko's Gallery ( Pikabear )の公式アイテムの通販サイト。ポップで可愛いものから歴史などを題材にしたクールなものまで。 Patがデザインしたアイテムもよろしくお願いします!