¥4,055 (税込)~
A cool "disco" Organic cotton T-shirt featuring the familiar working frog Frogbert with line stamps! ! !
The name is "DISCO FROGBERT Organic cotton T-shirt".
Frogbert, the worker frog, works hard every day. Saturday night until morning, disco time!
This "DISCO FROGBERT" Organic cotton T-shirt contains the feeling of "Happy dancing!" by Frogbert.
Sometimes it's important to have fun and relax.
You can choose from natural, purple navy, milky grey, and sumikuro (deep black). (The photo is natural.)
Sizes are S, M, L, XL, XXL, 110 (Kids), 130 (Kids), 150 (Kids).
ラインスタンプでおなじみの働きカエル・フロッグバートのクールな「ディスコ」オーガニックコットンTシャツができました!!!
その名は「DISCO FROGBERT オーガニックコットンTシャツ」。
働きカエルのフロッグバートは、毎日一生懸命働いています。 土曜日の夜は朝まで、ディスコ・タイム!
この「DISCO FROGBERT」オーガニックコットンTシャツには、そんなフロッグバートの「踊るのハッピー!」の気持ちが込められています。
時には、楽しく好きなことをしてリラックスするのも大事ですよね。
カラーは、ナチュラル、パープルネイビー、ミルキーグレー、スミクロからお選びいただけます。(写真は、ナチュラルです。)
サイズは、S、M、L、XL、XXL、110(Kids)、130(Kids)、150(Kids)。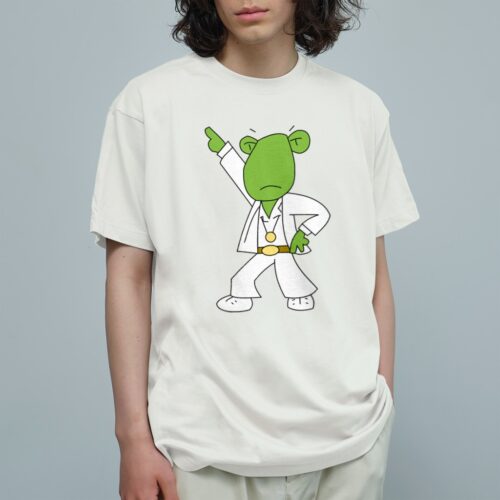 * Available on the SUZURI sales site
* Prices may vary depending on size and color, so please check the sales page.
* There are other goods such as notebooks, T-shirts, and baby products.
※販売サイトSUZURIのページで購入可能

※価格は、サイズやカラーなどにより変動する場合がありますので、販売ページでご確認ください。
※他にも、ノートやTシャツ、ベビー用品などのグッズがあります。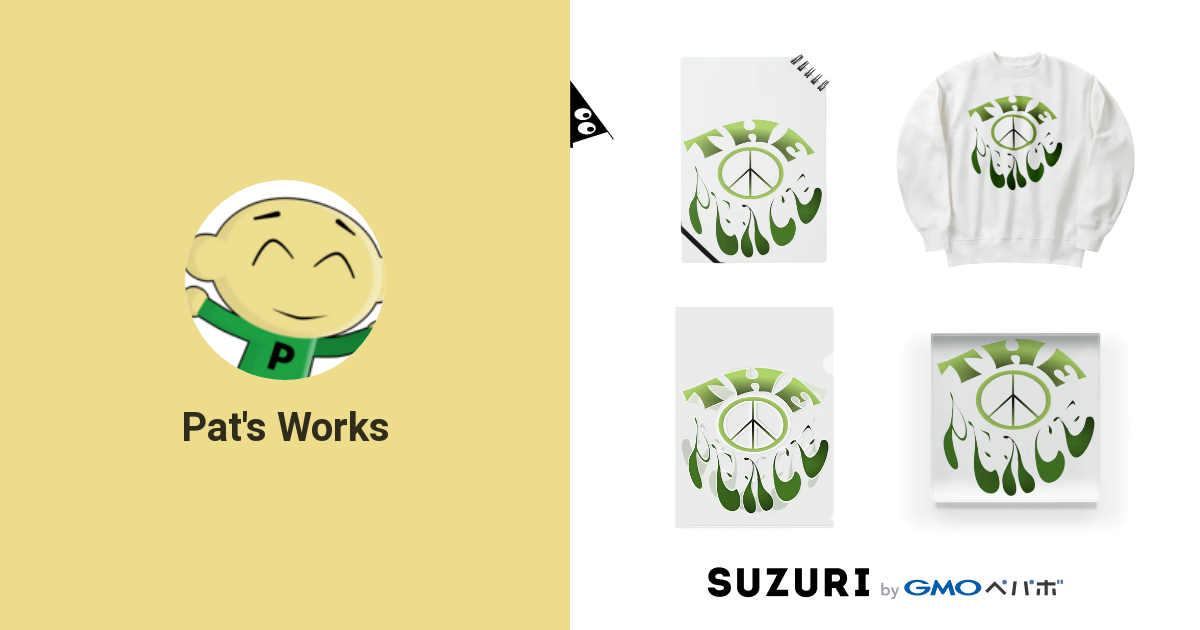 Pat's Works ( patmaru )のオリジナルグッズ・アイテム通販 ∞ SUZURI(スズリ)
Pat's Works ( patmaru )の公式アイテムの通販サイト。名古屋に住んでるでデザイナーのPatです。 宜しくお願いします。 YukoのSuzuriサイト宜しくお願いします!