¥2,200 (税込)
やさいが大好きな、かっぱのカピーのガラス製グラスができました!

一番好きなトマトと一緒のデザインです。

カラーは、クリアです。

サイズは、直径6.8cm、高さ9.8cm。
Kappy loves vegetables so much.

We made Kappy's Glass!!!

The design is Kappy with his most favorite tomato.

The colour is clear.

As for the size, diameter 6.8cm, height 9.8cm.
購入について  / About purchase
以下のPY工房出店サイトでご購入可能です。
※価格は、サイズやカラーなどにより変動する場合がありますので、購入ページでご確認ください。
You can buy this item at PY Kobo branch.
*Prices may vary depending on size and color, so please check the purchase page.
やさい大好き!かっぱ(?)のカピーシリーズ  / Love vegetables! Kappa(?) Kappy series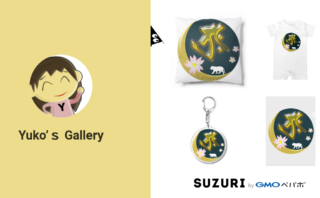 PY Kobo Yuko's Gallery ( Pikabear )のオリジナルグッズ・アイテム通販 ∞ SUZURI(スズリ)
PY Kobo Yuko's Gallery ( Pikabear )の公式アイテムの通販サイト。ポップで可愛いものから歴史などを題材にしたクールなものまでPY工房のYukoがデザインしたものを公開しています。 PY KOBOのPatがデザインしたアイテムもよろしくお願いします!