About this book
2021年6月22日
『Guardian Sanskrit symbols for 12 zodiac animal signs: Item selection becomes fun!』がAmazonで販売開始になりました。
22 June, 2021
"Guardian Sanskrit symbols for 12 zodiac animal signs: Item selection becomes fun!" is now available on Amazon.
Outline
This is a simple guidebook of Bonji (Sanskrit symbols) for Junishi (12 zodiac animal signs).
It's useful to choose items such as designer t-shirts, accessories, and stationaries.
We hope you find something happy everyday.
Learn Bonji (Sanskrit symbols) for Junishi (12 zodiac animal signs)
Enjoy items designed Bonji
Record your personal data
Size: A4 (W x H): 8.27 x 11.69 inches (210.1 x 296.9 mm)
Quantity: 36 pages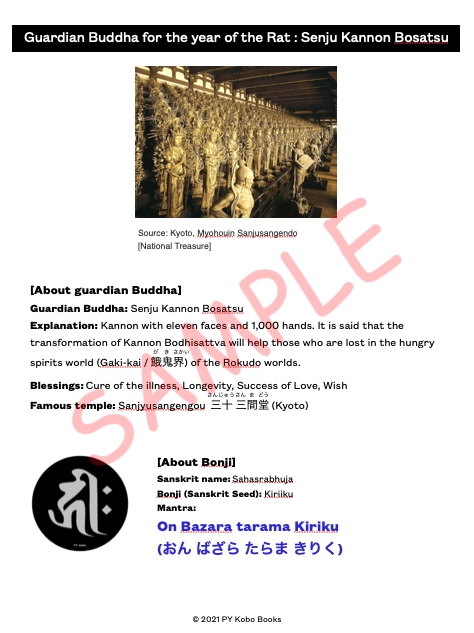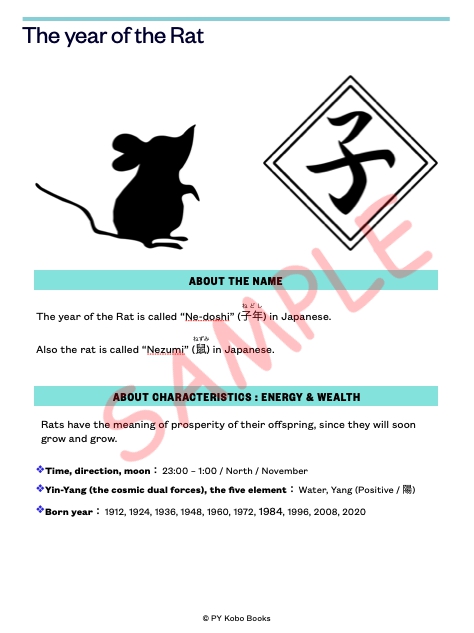 Details
ASIN ‏ : ‎ B097Q6HVPP
Book type: Digital
Format: Kindle Edition
Language ‏ : ‎ English
File size ‏ : ‎ 38867 KB
Price & Purchase site
Price:

¥332

Kindle unlimited:

¥0

Purchase site : Amazon