¥3,047 (税込 / Included tax) 
THE PEACE! サーモタンブラー / THE PEACE! Thermo tumbler
Thermo tumbler of "THE PEACE!".
This item has the meaning of "wish for peace".
It is cool design that uses green that is easy on the eyes, so it is recommended for the interior of your room ☆彡
Size:
diameter: 8.5cm (mouth part)
height: 10.5cm
Capacity: 360ml
Colour: White, Black, Silver
Materials: Stainless steel
「THE PEACE!」のサーモタンブラー。
「平和を願って」の意味が込められたアイテムです。
目に優しい緑色を使用したカッコいいデザインのため、お部屋のインテリアにもおススメ☆彡
サイズ:
直径:8.5cm (口部)
高さ:10.5cm
容量:360ml
カラー:ホワイト, ブラック, シルバー
素材・材質:ステンレス鋼
* Available on the SUZURI sales site
* Prices may vary depending on size and color, so please check the sales page.
* There are other "I LOVE THE 80's" goods such as notebooks, T-shirts, and baby products.
※販売サイトSUZURIのページで購入可能

※価格は、サイズやカラーなどにより変動する場合がありますので、販売ページでご確認ください。
※他にも、ノートやTシャツ、ベビー用品など、「I LOVE THE 80's」のグッズがあります。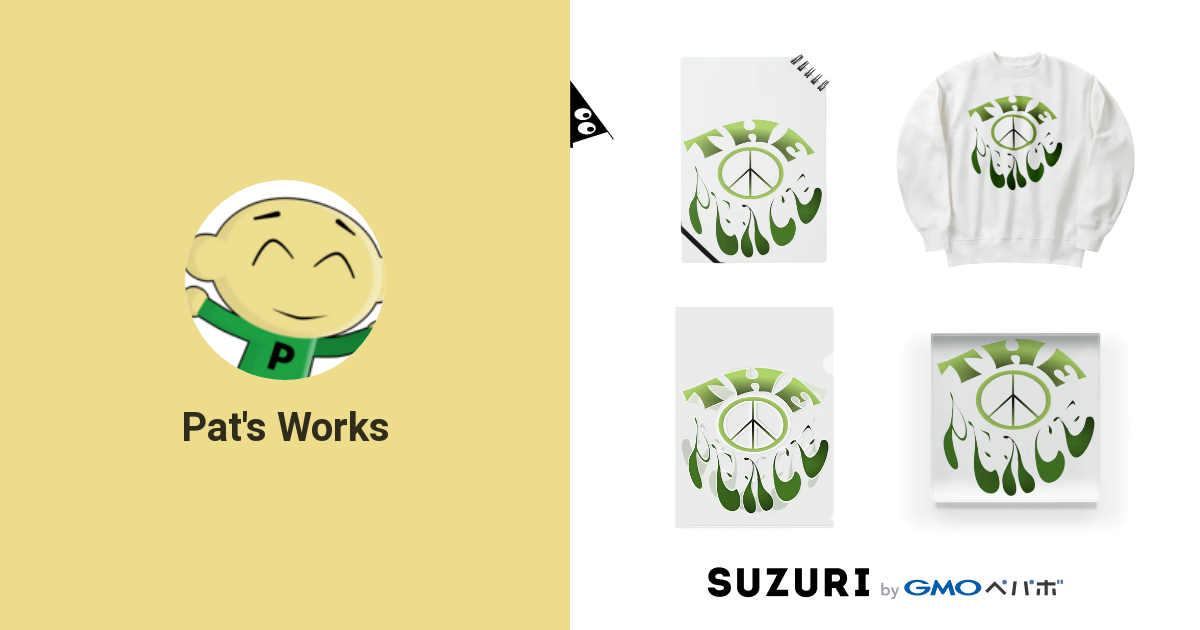 Pat's Works ( patmaru )のオリジナルグッズ・アイテム通販 ∞ SUZURI(スズリ)
Pat's Works ( patmaru )の公式アイテムの通販サイト。名古屋に住んでるでデザイナーのPatです。 宜しくお願いします。 YukoのSuzuriサイト宜しくお願いします!