NEW for 2023! 2023 Yearly Calendar Poster Type / 2023 年間カレンダー ポスタータイプ
Two kinds of poster-type annual calendars for 2023 have been released from PY Kobo's Fruvege Island!
PY工房のフルべジアイランドから2023年度のポスタータイプの年間カレンダーが2種類リリースされました!
Fruvege Island 2023 Yearly Calendar
2023 is the year of the rabbit!
A new resident is coming to Fruvege Island. Her name is Minty the Rabbit!
Fruvege Island's annual calendar features Love-chan, Kappy, Frogbert, Max, Pierre, and new residents Minty, Bob, and Charley!
Bob the polar bear and Charley the brown bear will be the main characters in our upcoming book, "We love Onigiri". Stay tuned!
2023年は、ウサギの年!
フルべジアイランドに、新しい住人がやって来ます。その名も、ウサギのミンティー!
フルべジアイランドの年間カレンダーには、ラブちゃん、カピー、フロッグバート、マックス、ピエールに加えて、新しい住人のミンティー、ボブ、チャーリーが登場!
もうすぐリリースされる『We Love Onigiri』書籍に登場するポーラベアーのボブとヒグマのチャーリーがメインキャラクターに!乞うご期待!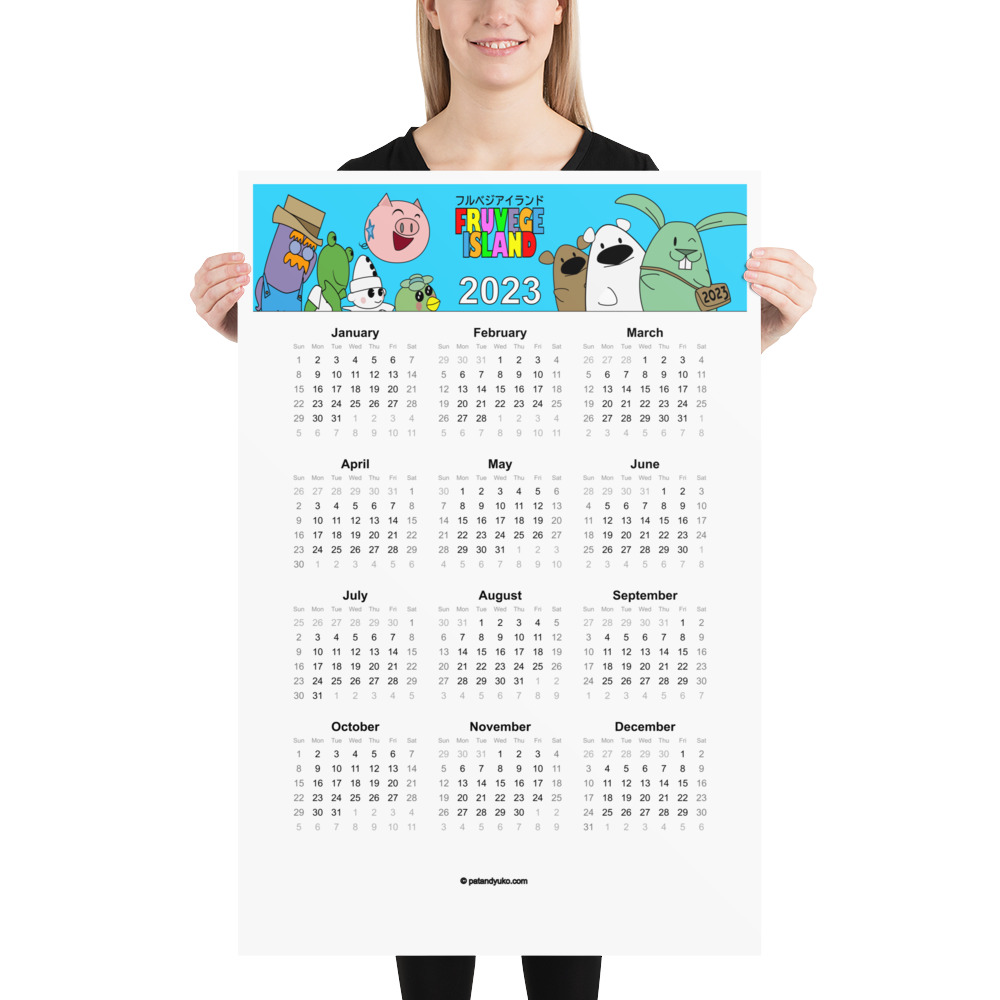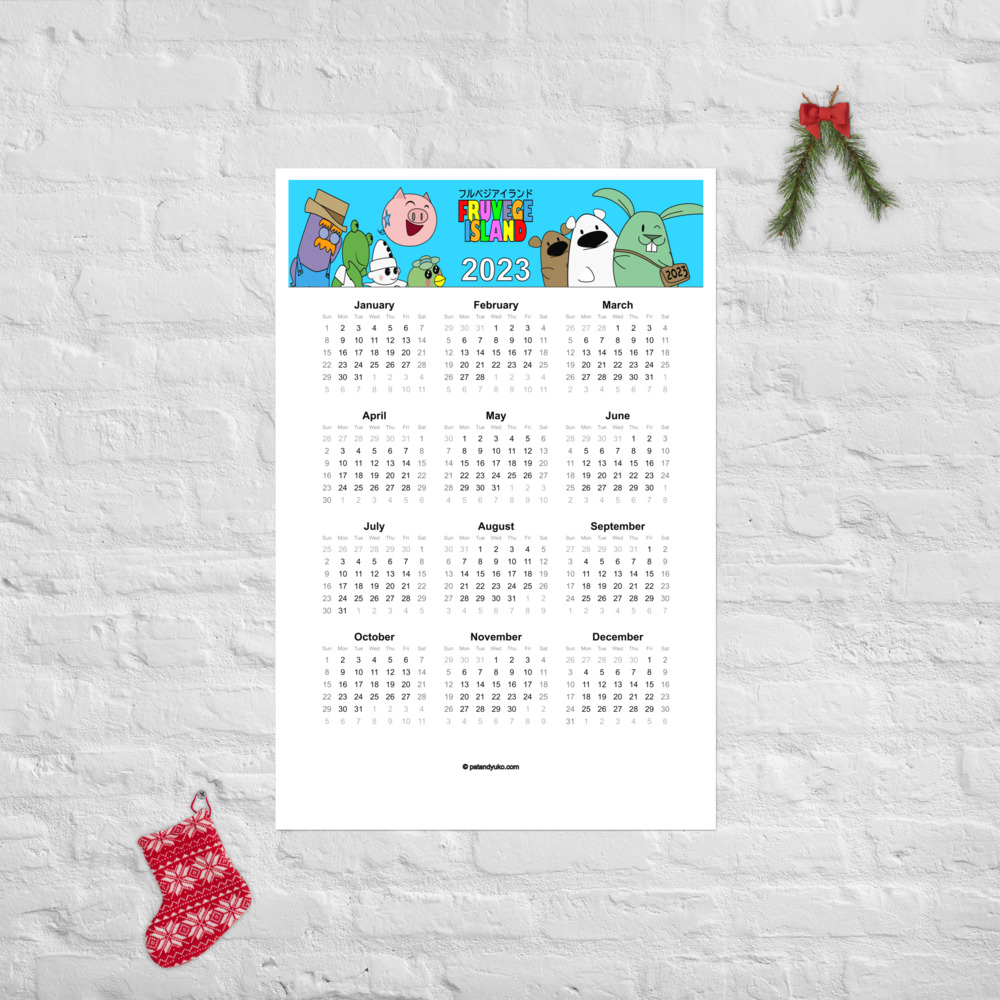 Kakigori Calendar 2023
The CUTEKakigori (shaved ice) from the book "We Love Kakigori", which introduces shaved ice, has become an annual calendar for 2023♪
かき氷を紹介した書籍『We Love Kakigori』に収録されているCUTEかき氷たちが、2023年の年間カレンダーになりました♪