\3,124円~ (税込/ included tax)
"12 zodiac key phrase & power colour [Scorpio] Standard T-shirt"
A "Scorpio" item designed with the symbols and key phrases of the 12 constellations in power colour.
The stylish, clean and impactful design makes it easy to match with other colors!
Recommended for yourself or as a gift☆彡
Recommended as a gift or for everyday use☆彡
★Power colour: Crimson red
★Key phrase: I desire
We hope you like it♪
You can choose the colour from white, black, red, royal blue, etc. (The photo's colour is white.)
Size:
S, M, L, XL, XLL, XLLL, G-S(Ladies), G-M(Ladies), G-L(Ladies), 90(Kids), 100(Kids), 110(Kids), 120(Kids), 130(Kids), 140(Kids), 150(Kids), or 160(Kids).
『12星座キーフレーズ&パワーカラー~さそり座~ スタンダードTシャツ』
12星座のシンボルマークとキーフレーズをパワーカラーでデザインした『さそり座』のアイテム。
スタイリッシュですっきりとしたインパクトあるデザインなので、他のカラーとも合わせやすい!
自分用にもプレゼントにもおススメ☆彡
プレゼントにも普段使いにもおすすめです☆彡
★パワーカラー:クリムゾンレッド
★キーフレーズ:I am
気に入っていただけると幸いです♪
カラーは、ホワイト・ブラック・レッド・ロイヤルブルーなどからお選びいただけます。(写真は、ホワイトです。)
サイズ:
S・M・L・XL・XLL・XLLL・G-S(Ladies)・G-M(Ladies)・G-L(Ladies)・90(Kids)・100(Kids)・110(Kids)・120(Kids)・130(Kids)・140(Kids)・150(Kids)・160(Kids)
You can buy this item at PY Kobo branch "Market SUZURI".
* Prices may vary depending on size and color, so please check the purchase page.
PY工房出店サイト『マーケットSUZURI』でご購入可能です。
※価格は、サイズやカラーなどにより変動する場合がありますので、購入ページでご確認ください。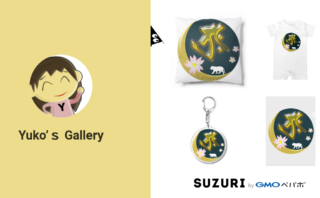 PY Kobo Yuko's Gallery ( Pikabear )のオリジナルグッズ・アイテム通販 ∞ SUZURI(スズリ)
PY Kobo Yuko's Gallery ( Pikabear )の公式アイテムの通販サイト。ポップで可愛いものから歴史などを題材にしたクールなものまでPY工房のYukoがデザインしたものを公開しています。 PY KOBOのPatがデザインしたアイテムもよろしくお願いします!