¥3,520 (税込 / Included tax) ~
【漢字】Makotoのしるし ビッグショルダーバッグ / [Kanji] Big shoulder bag of "Makoto's sign"
Big shoulder bag of "Makoto's sign".
I want to spread the wonderful word "Makoto"!
"Makoto's sign" with such a wish.
Recommended for those who like kanji. Also recommended for those who like blue and those who like history!
You can choose the color from white, natural, black, and olive. (The photo is black. )
The size is height 50 cm, width 40 cm, bottom gusset 10 cm, handle width 4 cm, handle length 120 cm.
「Makotoのしるし」のビッグショルダーバッグ。
「誠」という素敵な言葉を広めたい!
そんな願いがこもった「Makotoのしるし」。
漢字が好きな方におすすめです。 ブルー系が好きな方や歴史が好きな方にもおすすめ!
カラーは、ホワイト、ナチュラル、ブラック、オリーブからお選びいただけます。(写真は、ブラックです。)
サイズは、高さ50cm、幅40cm、底マチ10cm、持ち手幅4cm、持ち手長さ120cm。
* Available on the SUZURI sales site
Prices may vary depending on size and color, so please check the sales page.
There are other "Makoto's sign" goods such as notebooks, T-shirts, and baby products.
※販売サイトSUZURIのページで購入可能
※価格は、サイズやカラーなどにより変動する場合がありますので、販売ページでご確認ください。
※他にも、ノートやトートバッグ、スマホケースなど、 かっこいいMakotoのしるしグッズがあります。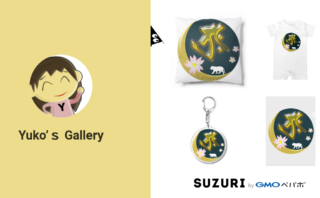 Yuko's Gallery ( Pikabear )のオリジナルアイテム・グッズ通販 ∞ SUZURI(スズリ)
Yuko's Gallery ( Pikabear )の公式アイテムの通販サイト。ポップで可愛いものから歴史などを題材にしたクールなものまでPY工房のYukoがデザインしたものを公開しています。 PY KOBOのPatがデザインしたアイテムもよろしくお願いします!