"Fumon"; a pressure point that is good for cold prevention / 風邪の予防に良いとされるツボ『風門』(ふうもん)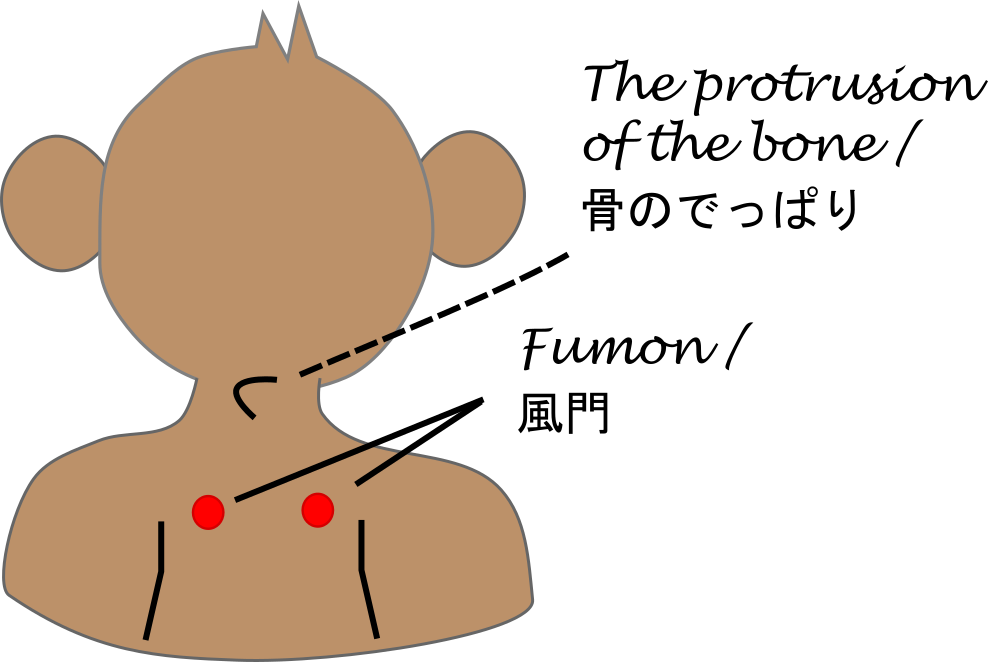 "Fumon" (風門) is located down from the bone that sticks out the most (7th cervical vertebra) when you tilt your neck down, and it's about 2 fingers outside between the bumps on the second and third spine. There are two points on either side of the spine. The red dot in the above figure is the pressure point.
To prevent colds, it would be good to warm this point.
It is said that it is good to stimulate when you have the following symptoms.
Common colds, headaches, stiff shoulders, etc.
『風門』(ふうもん)は、首を下に傾けたときに最もでっぱる骨(7番目の頸椎)から下に向かい、2つ目と3つ目の背骨のでっぱりの間から指2本分ぐらい外側、背骨を挟んで二か所にあります。上図の赤い点がツボです。
風邪(かぜ)の予防には、このツボを温めると良いでしょう。
次のような症状があるときに刺激すると良いと言われています。
風邪・頭痛・肩こりなど